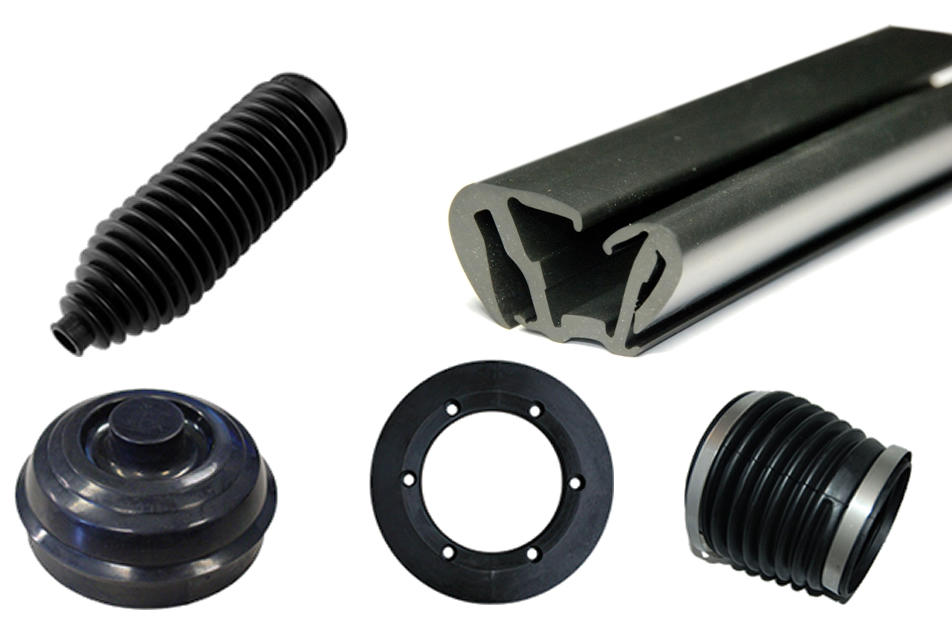 Custom Rubber & Plastic Molding
Injection molding is a manufacturing process accomplished by forcing raw, uncured rubber into a heated mold using a reciprocating screw. The material is formed and cured under heat and pressure, then removed to cool as a custom shape.
Compression molding uses a pre-measured amount of raw rubber material that is placed into a heated open lower mold cavity. The top cavity is then forced closed, causing the raw material to flow through the shape of the mold.
In transfer molding, rubber is measured, heated and forced into chamber. A plunger is used to force the material into the mold using a system of runners and channels to thoroughly fill the closed mold. The mold is heated to cure the raw material.
Contact Us
Molded Parts:
Rubber Gaskets
Rubber Door & Window Seals
Rubber Grommets
Rubber Bellows / Dust Covers
Vibration Dampening
Bump Stops / Screw Mounts
Materials:
Neoprene (CR)
Ethylene-Propylene (EPDM)
Nitrile (NBR)
Silicone (SI)
Styrene-Butadiene (SBR)
Natural Rubber (NR)