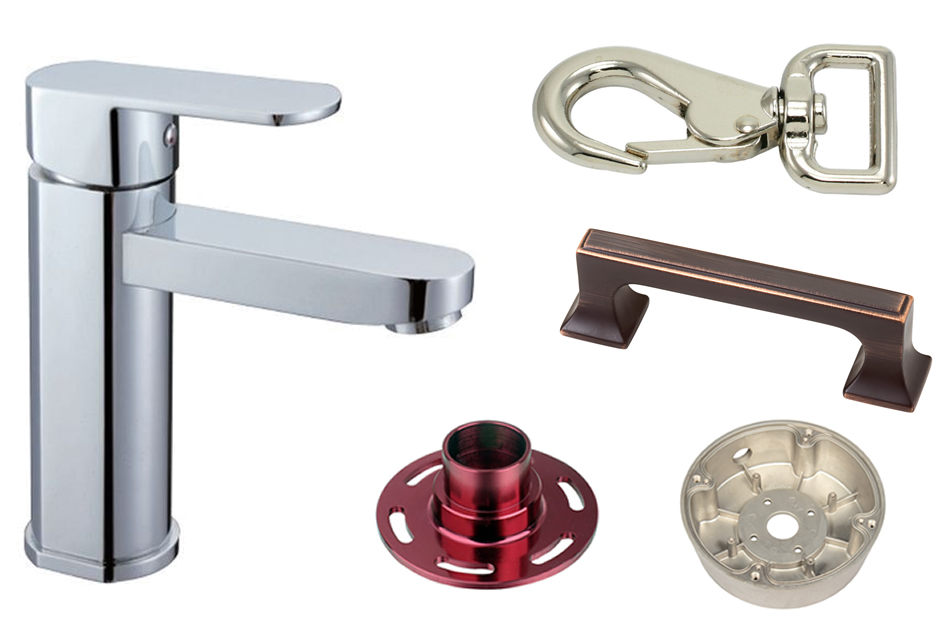 Precision Zinc Casting
High strength and hardness make die cast zinc the ideal alternative to machined, pressed, stamped, and fabricated items. Zinc's strength and durability, combined with its finishing options makes it a top choice for many consumer goods.
There are two basic zinc casting alloys: ZAMAK alloys and ZA alloys. The majority of zinc castings are made with Zamak alloys, which contain approximately 4% aluminum and provide zinc castings with excellent strength. ZA alloys contain higher amounts of aluminum and offer superior strength.
Zinc casting alloys are stronger than reinforced molded polymers. Zinc's hardness, self-lubricating properties, dimensional stability and high modulus make it suitable for working mechanical parts, such as gears and pinions.
Zinc's excellent thermal and electrical conductivity, as well as precise casting tolerances, make it an ideal material choice for heat sinks, electrical components and applications requiring electromagnetic shielding.
Contact Us
Advantages of  Zinc Die Casting
Low Cost Raw Material
Casting Process Flexibility
Long Tool Life
Fully Recyclable
High Precision | Close tolerances
Excellent thin wall Capability
High Dimensional Accuracy & Stability
Superior Strength | Impact Resistant
Excellent Corrosion Resistant
Thermal & Electrical Conductivity
High Quality Finish
Easily to Anodize, Paint, or Plate
Moderate casting temperatures provide significant energy &  processing savings